Chipmunk Cheeks: Hathaway, Otis, Emil, Fletcher, Graves, Plaid Monkey, Emil Sr. Edit
http://i14.photobucket.com/albums/a302/jack_134/guy-chipmunk.jpg
Chipmunk, one of the original cast members when the Club opened in 1989, created the salutation word, "Kungaloosh!" He once had a recurring role on the Nickelodeon TV show, All That. Had a small role in HBO movie Recount aired on 5/25/08. Real name: Tim Goodwin.

He also has a small role in Tom Hanks's Award winning series, "From the Earth to the Moon." He is seen talking into a radio microphone in the episode titled; "WE Interupt this Program."
Since the closing of the club, he has been seen working as a street performer at Disney's Hollywood Studios.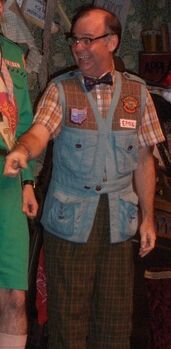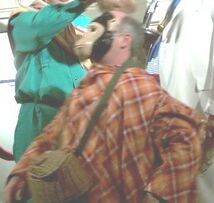 Hoopla Songs:Edit
(as Hathaway)"Jamaica Farewell"
(as Otis) "Don't Make Me Laugh"
(as Otis/Emil Sr.) "Who Threw the Whiskey in the Well?"
(as Fletcher) Spam haiuku
Ad blocker interference detected!
Wikia is a free-to-use site that makes money from advertising. We have a modified experience for viewers using ad blockers

Wikia is not accessible if you've made further modifications. Remove the custom ad blocker rule(s) and the page will load as expected.