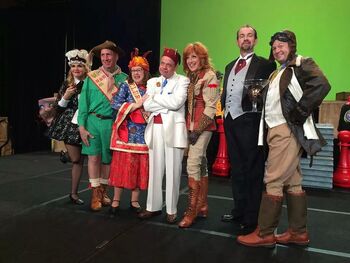 REUNITED AND IT FELT SO GOOD!
The Adventurers' Club reunited on Sunday, November 23rd as part of D23' "Pleasure Island Rewind" event. Many original cast members were reunited for the occasion.
Ad blocker interference detected!
Wikia is a free-to-use site that makes money from advertising. We have a modified experience for viewers using ad blockers

Wikia is not accessible if you've made further modifications. Remove the custom ad blocker rule(s) and the page will load as expected.